LIFE & EXECUTIVE COACHING
​
CLIENT CASE - 2371/19
Country of Counseling:

Romania
​
A struggling HR manager overcomes "corporate-political" obstacles along with the CEO's demotivating attitude

​
Cristiana, 42 years old, HR manager in a large corporation.
​
Cristiana has been working for 8 years in a leading HR company. Her position has remained the same over the years: junior local manager in the company's HR department.
Even though she enjoyed almost every part of her job, she had many reasons to feel frustrated. First, because she didn't get along very well with her manager (the company's CEO). Second, as a repercussion to that her promotion was always postponed.
During her first five years, she hoped to create a bridge and get some acknowledgments for her achievements. But as the years started to pass by and in spite of her quarterly targets being respected and her team's appreciation there was no possible outlook for advancement. The moment when one of her younger employees was promoted, Cristiana broke down. Even though, she was still reluctant to make a serious move she knew she had to improve her accepting feedback style and demonstrate more confidence when presenting her achievements to the CEO.
When she arrived to our coaching process, Cristiana was tired, sad and on the brink of burn out.
As she felt lost, her initial question to the executive coach was: "What is wrong with me?" Based on her background and profile, Cristiana was allocated a coach that empowers women managers and helps them unlock their own situation.
As the coaching process went by, Cristiana, came to understand quickly that there is nothing wrong with her, but that some of her ways of acting within particular contexts were detrimental to her vision, needs and desires.
​
As an initial goal of the coaching process, Cristina had to work to recover her trust in her abilities. During this stage, she was required to analyze and reprogram her habitual actions within her work environment. Together with her coach, Cristiana has pinpointed her daily modus operandi and worked to fix issues on the go.
​
Analyzing her emotional reactions towards the CEO's feedback, Cristiana has identified her weakness as being completely paralyzed by the CEO's criticism. The coaching process has further helped her develop her own real-time answering style to any given or perceived threat or negative feedback, without the need for apologies nor the regret of keeping quiet.
In order to help Cristiana surpass her own fears, the coach helped her develop a clear career plan that enhanced her abilities and strengthened her reputation as an HR professional. This approach has increased her chances for more opportunities. Focusing on her gathered professional experience, Cristiana started to write articles and case studies and shortly she was invited to become a professional speaker to various events within her industry. This approach allowed her to become a viable candidate and multiple work related proposals followed shortly. As her motivation and confidence increased, Cristiana has applied for a country manager position which she has successfully secured. That year, by creating her own safety net, Cristiana managed to increase her salary by 35% net.
"With Alon's help, I have learned to change the lens through which I was viewing myself and thus shift the way other people perceive me. I have learned to gain my own respect and trust, accurately evaluate my strengths and develop my own personal brand. Besides, I have learned how to deal with negative situations and form an adequate sense of replying to those situations without holding any negative feelings or playing the victim.
Alon has helped me, on a daily basis, and with very much practical examples. As a result of the process I have reprogrammed myself to love and respect myself more, enhancing my perceived self-worth and improving my personal and professional relationships.
I was fast in acknowledging my own progress and soon became confident enough to apply for better paid positions, something I was not even dreaming about previously.
Before embarking on the process, I have never believed that an executive coach can turn your life around, but today I am confident that change is possible and attainable and it is within everyone's reach to have a better and happier life."
​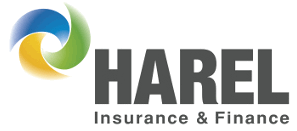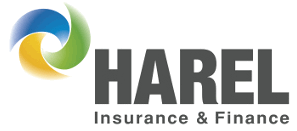 Helping corporate leaders and entrepreneurs to reach their targets and fulfill their purpose
With over 20 years of practical entrepreneurial and multinational corporate experience

Operating within cross industries on a global level, developing and executing large transactions and projects, in several domains and participating in large and successful mergers and acquisitions.

Helping hundreds of executives, business owners and start ups' in translating complex business processes, strategies and challenges into actionable operational plans which dramatically improve financial results in any type of organization.

Developed and founded PELM®, an exclusive Executive Coaching method, which have a clear target: helping his mentees to find clarity and achieve the desired equilibrium in their professional and personal lives without giving up their personal and business targets.
Alon Peled - CEO
Mentor Capital & Business Advisory
The PELM® Executive Coaching method is targeted for:
Executives

Managers and team leaders

High-potential employees in mid-high level position

Entrepreneurs

Coachers & Trainers

Business owners in different stages
​​
Life & Executive Coaching success stories
The path for a change is an amazing & inspiring one.
We are sharing real life executive coaching success stories that were selected from hundreds of successful client journeys.
The below stories, aim to provide cross industry examples of the depth of our coaching process and all the incredible life changing outcomes that resulted and were obtained throughout the processes.