LIFE & EXECUTIVE COACHING
​
CLIENT CASE - 1731/19
Country of Counseling:

Netherlands
​
A senior marketing manager seeing her entire lifework collapsing as a result of M&A with a larger company

​
Gina, 35 years old, a marketing manager in a multinational group.
​
Gina has been working in a multinational software company since she was a student, for the last 17 years. This was her first job, she was appreciated and promoted almost every year to the level of a marketing manager in a global team. Her career was full of achievements and awards, her projects was always successful and her reputation within the group was flawless.
Since she dedicated all her life to her career, she decided to postpone her desire for increasing of her family, even when her husband was eager to have a child, she requested him kindly to wait a few more years for the sake of her career.
A few months ago, Gina was shocked to reveal that the group will soon to be merged with another international company. While some of her colleagues were cheering she became restless, as if she knew already what is about to come. It was soon enough when she participated in a mutual meeting with the management of the other company (in which they will be merged) when she met her "twin" marketing manager and realized on the spot, she will soon be out.
Gina arrived to the coaching process, concerned, worried about her future, disappointed for being left out and devastated by realizing she lost years while holding back the growth of her family for a working place that don't care about her. She was crying every night and couldn't function at work.
Gina decided to work with an executive coach to find a gateway for her to optimize her situation, to redefine herself and try to continue her growth development. But firstly, Gina wanted to find her strength once again, so she can remain strong after the humiliation (in her own words) she has faced.
Her choice was made to allocate a coach that has been working with senior women managers and can help her to unlock this situation.

Being coached, Gina realized first that her future is in HER hands and she has all the power to choose how to shape it. She acknowledged the last word was not said in this the time to "fight back" not before she built with her coach a concrete action plan and what exactly she wish to achieve out of this situation. Together they discover that one of Gina's old dreams was to live a few years in another country. Since she was so stressed, Gina didn't realize the merge can be her actual gateway for being relocated to a new country through the new company international network.
It took a few meetings to remind Gina she is in control of her future and also her present. After every meeting, she felt so energized and optimistic that all the people surrounding her could easily spot the change.
From this situation, Gina learned with the support of her coach, how to stop judging herself, how to boost her confidence without jumping to conclusions and how to analyze pragmatically the situation in order to develop a "win-win" map for her goals.
By the time the merge was actually executed, Gina could choose whether she wish to stay and work in another senior position in the group or to relocate to the UK for a 3 year assignment (that was her final choice eventually).
On the personal level, Gina decided to develop the growth plan for her family and together with her husband they clarified the exact deadline for that.
"From a situation in which I find myself crying every night, disappointed with the whole world and not being clear with my future. I learned with the help of Alon, how everything in my life is resulted of MY choices.
More importantly, I learned how to create and develop more choices to lay on my table so the decision process will be easier. I rediscovered my dreams and I managed to find a way to bring them into reality…. For many years I never thought that I am a strong person, but after falling into pieces, I learn I am very strong and the power is in my hands.
In the sessions I had with Alon, I learned how the most successful CEO's reach for success – they always look in a pragmatic way over each situation and increase their cards in order to win the game. Now I could proudly say, IM IN THE GAME! And I am here to win!"
Start your journey to
performance and self-fulfillment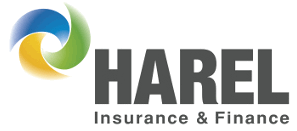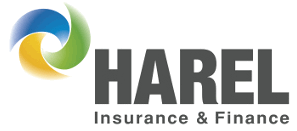 Helping corporate leaders and entrepreneurs to reach their targets and fulfill their purpose
With over 20 years of practical entrepreneurial and multinational corporate experience

Operating within cross industries on a global level, developing and executing large transactions and projects, in several domains and participating in large and successful mergers and acquisitions.

Helping hundreds of executives, business owners and start ups' in translating complex business processes, strategies and challenges into actionable operational plans which dramatically improve financial results in any type of organization.

Developed and founded PELM®, an exclusive Executive Coaching method, which have a clear target: helping his mentees to find clarity and achieve the desired equilibrium in their professional and personal lives without giving up their personal and business targets.
Alon Peled - CEO
Mentor Capital & Business Advisory
The PELM® Executive Coaching method is targeted for:
Executives

Managers and team leaders

High-potential employees in mid-high level position

Entrepreneurs

Coachers & Trainers

Business owners in different stages
​​
Life & Executive Coaching success stories
The path for a change is an amazing & inspiring one.
We are sharing real life executive coaching success stories that were selected from hundreds of successful client journeys.
The below stories, aim to provide cross industry examples of the depth of our coaching process and all the incredible life changing outcomes that resulted and were obtained throughout the processes.