LIFE & EXECUTIVE COACHING
​
CLIENT CASE - 1472/19
Country of Counseling:

Netherlands
​
When everything is falling apart, he regains his strengths to overcome the challenges
Robert, 51 years old, is a CEO of a retail company.
​
Being a CEO may look glossy for the viewer, in fact, it is the choice of the ones who can sustain daily challenges and most of the time remains alone.
The last year was the hardest one for Robert. Even though he dreamt so many years to become a CEO, it seemed that the challenges are starting to pile up in a way he couldn't handle them anymore.
Robert started his career in the retail domain 20 years ago. Quickly he was identified as a real talented manager and through the years was promoted constantly into all kinds of management positions. His dream was to become a CEO in the retail domain, for such a noble goal, he dedicated all his energies. Even though he was traveling all the time, skipped building a significant connection with his 2 kids and not offering too much attention to his own healthy habits, he felt he was living his dream. The desired proposal came 5 years ago and he started his position in a medium national retails sport chain. The first 3 years were fantastic, all the goals were met and he was fully appreciated by the shareholders. He bought a new luxury house were all the family could move in and enjoy his success, not too long before cracks started appearing…
It all started with 2 managers from his junior management team who decided to leave the chain on the same week. Robert was amazed as no signals were shown by them to be unsatisfied and the rumors were spreading fast, so fast that another 3 shop manager decided to move out after them.
At home, things were not glossy at all. His wife was upset at him all the time. She was facing her own crisis at work, while Robert was not available to offer her any kind of help. Their young son, 12 years old, staying hours in his room and started to fail in many tests in school. Robert tried to talk with him, but he wasn't collaborating at all and didn't want to share what's happening. In the nights, Robert could not sleep well. His concerns about failing as a CEO was disturbing him and health issues started to pop up…
When Robert arrived to our coaching process, he was skeptical, but in a way exhausted as he discovered he must understand what is happening in his life and gain back the control to be happy and in the same time regain his business performance capabilities and become successful again.
He selected an executive coach that has experience in working with CEOs, but will carry as well a deep understanding of the delicate connection between having a family life to the actual LIFE.
Together with his coach Robert could understand, in a few meetings, the connection and the links to all of the things and challenges that happened in his life. Robert was numbed, self-concentrated on his own needs and dreams that he forgot to build the significant connections with his family, kids and in the same path - his colleagues and workers.
"When I've started my process with Alon, I thought I'm perfect. I thought the world do not understand me and it's time for me to explain them, that they are wrong… I could not believe it's not the "world" fault for everything that happened to me and I actually created my own destiny, in my own hands. I learned what empathy is and how to use better communication skills at home, prioritizing my wife and kids and then my workers and shareholders. I learned to identify there are people in front of me, and they are human-beings that need to be cared… I couldn't believe how "numb" I was for so many years and how many years I lost for being so focused only of myself….
The change was so huge and dramatic, but happened gradually.
I could not believe how deep the inputs Alon was offering during the process! It wasn't anything close to what I have imagined as executive advisory or coaching… the combination was the right on for me as I was seeking for a person who can understand business, but still will be able to offer me an objective feedback on my skills and behaviors.
At first I was regretting so much the "lost years" but together with Alon, I learned to navigate these negative feelings into a desired action plan. Being at peace with myself, has changed everything to me and for the people around me."
For Robert all goals were met as he couldn't gain so many internal strength that led him to resolve the open issues in his life – he created a healthy connection with his son, who was simply "shouting" for his attention, he could offer the support for his wife and in parallel to show empathy and better communication set of norms towards his workers. It was fast enough for him to recover the company's financial situation, but the goals were met as well within the third quarter, as the dropout rates reported by the HR manager.
​
And about his health? Robert is still working on his next goal - starting to run and reaching a target of finishing a marathon run.
Start your journey to
performance and self-fulfillment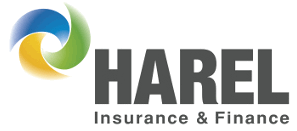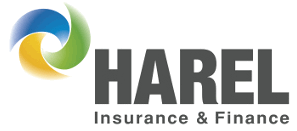 Helping corporate leaders and entrepreneurs to reach their targets and fulfill their purpose
With over 20 years of practical entrepreneurial and multinational corporate experience

Operating within cross industries on a global level, developing and executing large transactions and projects, in several domains and participating in large and successful mergers and acquisitions.

Helping hundreds of executives, business owners and start ups' in translating complex business processes, strategies and challenges into actionable operational plans which dramatically improve financial results in any type of organization.

Developed and founded PELM®, an exclusive Executive Coaching method, which have a clear target: helping his mentees to find clarity and achieve the desired equilibrium in their professional and personal lives without giving up their personal and business targets.
Alon Peled - CEO
Mentor Capital & Business Advisory
The PELM® Executive Coaching method is targeted for:
Executives

Managers and team leaders

High-potential employees in mid-high level position

Entrepreneurs

Coachers & Trainers

Business owners in different stages
​​
Life & Executive Coaching success stories
The path for a change is an amazing & inspiring one.
We are sharing real life executive coaching success stories that were selected from hundreds of successful client journeys.
The below stories, aim to provide cross industry examples of the depth of our coaching process and all the incredible life changing outcomes that resulted and were obtained throughout the processes.