LIFE & EXECUTIVE COACHING
​
CLIENT CASE - 1239/19
Country of Counseling:

Israel
​
Two partners are learning how to joint their own egos to gain success
Dan and Ron are 33 years old, they jointly managing a technology company in Tel Aviv.
​
Being good friends, it was thought to be a solid base for the start of a promising start up company, attracting huge investors to join in… it may sound like an amazing success story, but not many people know what is about to unveil… the many obstacles that can only be diminished by the strength of the partnerships and their mental strength.
Dan and Ron met at the computer and science faculty when they discovered that they share the same passions for innovation and business. They launched their startup company while being students, borrowing money from their parents to inject as capital. 7 difficult years later, the fruits of their extensive efforts have started ripening when a large venture fund company, joined as their main investor. Ron, already married with 2 kids was appointed as the R&D director, while Dan, a bachelor, was appointed as the CEO and was about to start travelling on a monthly base to the headquarters in the USA, splitting his time between the silicon valley and Tel-Aviv every 2 weeks.
​
The company was growing fast and big contracts were signed, while the situation between Ron and Dan started to escalate.
Ron was dedicating 7 days a week to the software development, offering support to his team and clients around the clock when pressure at home from his wife (handling 2 toddlers all alone) was stressing all the time. He was upset at Dan knowing he travels at "first class", spending his nights in amazing hotels around the world and while having fun, also enjoyed 50% of the shares.
Dan, on the other hand, was suffering from a constant jet leg due to his weekly traveling between continent, feeling he is working around the clock without having a "life" or an option to build a relationship on his own. He was so upset about Ron, that enjoyed the relaxing lifestyle close to his family, kids and his parents while he barely manage to see his own family. He felt it was unfair he is dedicating 100% of his life in the business and Ron enjoyed 50% of the shares.
Each one of them felt, that the income has been balanced incorrectly and that they are contributing more than the other partner.
At one of the shareholders meeting the tension was so high they started to scream at each other in front of their team. The conflict was so uptight that it came to the point where each one them submitted an LOI to purchase the other shares and finish the partnership.
​
At that point, they were lucky enough that their CFO, anticipating the dramatic consequences of this info leaking to the investor's ears, suggested to meet with an executive coach to help them in finding a bridge towards a mutual solution.
When starting their executive coaching process, they were both exhausted, upset at each other, tired and demotivated to move ahead. They selected an executive coach who can offer a combination of practical solution, extensive portfolio of working with similar companies, knowing the internal framework of partnerships, teams and investors, but as well, with the capability to unlock their partnership stress along with offering real business solutions.

The first mutual meeting was the hardest one, but also the most surprising one. Together with their coach they managed firstly to focus on gaining more time to allocate workable solutions for them to get ahead without affecting the company's performance. Several weeks after that first meeting, the situation was completely different. From almost enemies, the partners could find out the power within them to become empathic to each other needs, challenges and life situations.
Even though the first stages of the coaching were focusing only on developing the path to manage better the business, behind the big pictures was hiding and it was all about gaining trust and friendship again.
​
Looking at the impressive financial results of their company in the recent year, Ron and Dan could actually decide to empower more managers to carry on some of the burden with them without increasing any kinds of costs. In that way, Dan could reduce his traveling and spend more time on his personal needs and Ron could move to a 5 days working schedule. Both changes brought huge reliefs to their life so fast when in that point it was clear, they are not really enemies, but simply burned out and needed to re-boost their powers in other to bring the company into the next stage of growth​.
"For us it was extremely hard to stop. To actually stop and think – can we change our situation? Is there a solution? Working with Alon brought the desired clarity almost immediately. One of the most amazing things for us was that he never proposed expensive solutions… he always encouraging us to think out of the box while using the current resources without the needs to invest or increase costs. In that way, it was quite shocking for us to reveal that with small changes in the daily set up we can actually create a HUGE change that will last forever and will affect everyone around us. Looking back it is amazing to think we almost lost our company and our friendship because of ego, resulted from a lack of communication. Alon managed to help us in so many aspects, both in life and in business skills that it is hard to estimate what could have happened if we didn't stop…"
Start your journey to
performance and self-fulfillment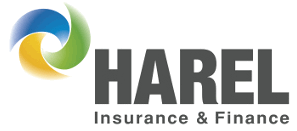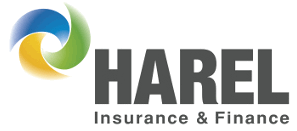 Helping corporate leaders and entrepreneurs to reach their targets and fulfill their purpose
With over 20 years of practical entrepreneurial and multinational corporate experience

Operating within cross industries on a global level, developing and executing large transactions and projects, in several domains and participating in large and successful mergers and acquisitions.

Helping hundreds of executives, business owners and start ups' in translating complex business processes, strategies and challenges into actionable operational plans which dramatically improve financial results in any type of organization.

Developed and founded PELM®, an exclusive Executive Coaching method, which have a clear target: helping his mentees to find clarity and achieve the desired equilibrium in their professional and personal lives without giving up their personal and business targets.
Alon Peled - CEO
Mentor Capital & Business Advisory
The PELM® Executive Coaching method is targeted for:
Executives

Managers and team leaders

High-potential employees in mid-high level position

Entrepreneurs

Coachers & Trainers

Business owners in different stages
​​
Life & Executive Coaching success stories
The path for a change is an amazing & inspiring one.
We are sharing real life executive coaching success stories that were selected from hundreds of successful client journeys.
The below stories, aim to provide cross industry examples of the depth of our coaching process and all the incredible life changing outcomes that resulted and were obtained throughout the processes.