Start your journey to
Performance and Self-fulfillment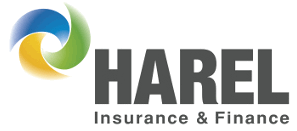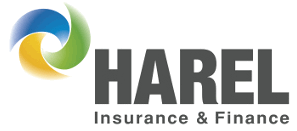 Helping corporate leaders and entrepreneurs to reach their targets and fulfill their purpose
With over 20 years of practical entrepreneurial and corporate experience, helping hundreds of executives, business owners, and startups' Alon Peled, developed and founded PELM®, an exclusive Executive Coaching method, which have a clear target: helping his mentees to find clarity and achieve the desired equilibrium in their professional and personal lives without giving up their personal and business targets.

Born and studied in Israel, Alon Peled, started his first company in 2000 and his multinational activities in 2004. Since then he has been working within cross-industries on a global level, developing and executing large transactions and projects, in several domains and participating in large and successful mergers and acquisitions.
During the years, I served as well as a professional business advisor and executive coach. His methods are based on translating complex business processes, strategies, and challenges into actionable operational plans which dramatically improve financial results in any type of organization.
Alon Peled - CEO
Mentor Capital & Business Advisory
PELM® executive coaching is a special executive coaching method, designed and developed through more than 20 years of concrete business experience and based on real situations arisen by coaching and mentoring hundreds of executives, mid-high level position managers, and business owners.
​
The unique method was designed in order to create a complete executive coaching discipline aiming to unleash the hidden potential within you which will affect positively your entire surrounding.
I was wondering… can I change myself? After being so many years a manager without any hope to be promoted to a C-suite level management position, I couldn't spot what is wrong with me, what do I need to do in order to be considered suitable for the "REAL GAME"….
​
Cristina G.
Manager at an HR Multinational Group
Unlike any other coaching or training that targets a specific development segment, the PELM® Executive Coaching method is implementing a comprehensive approach which is covering a wide range of different elements, business and personal, in order to achieve a deeper understanding and overwhelming results. During the process, we identify your behavior patterns which lead to the obstacles that you are facing and then provide concrete solutions to overcome them.
​
The method is not similar to a regular coaching session.
Since we learned, by working with hundreds of mentees, that many of them seek first the clarity and immediate daily solutions in order to unlock their current challenges within their business or their working place.
With PELM® method we are implementing new emotional intelligence skills and an extensive operational skill set that will boost the performance, self-confidence, and capabilities. In this essence, we apply in parallel the business advisory and mentoring support, while targeting to include the personal behavior change which is required for the mentee to sustain continuous growth on the personal side and the business side as well.
​
The PELM® method is focused on recreating your new mindset and set of performance skills without being endlessly in need of the help of your Executive Coach / Mentor.
Therefore, within the PELM® philosophy, we limit the process with a clear time frame from the start, and the sessions are reduced in a personally tailored approach, until the mentee finalized the process.
Working with Alon was not similar to any other advisory or coaching process I did before. At first, I become "addicted" to the fact that he is resolving all the daily problems and situations I have, using his endless business know-how… but slowly I figured out the huge change. I was not the same person, things were clear and bright. I knew exactly what I need to answer, how I need to answer and what I need to do. The mindset was a completely different one and so does my business growth, which evolved and developed…
​
Julian P
Company CEO & founder
(IT domain)
The PELM® Executive Coaching method provides as a part of the executive coaching process, an enhanced business mentoring and a day-to-day business advisory to all of the activities which connect your personal development with your business development.
Through an in-depth business advisory process, we guide you in resolving complicated and challenging business situations and leading you towards solutions and real results.
The process integrates a broad strategic work, market understanding along with your newly developed mindset and executive skills in order to bring your abilities and performance to the next level.
​
The PELM® method combines in perfect synergy, the 4 elements which are required for the creation of leaders in the new business arena.
The PELM® Executive Coaching method is targeted for:
Executives

Managers and team leaders

High-potential employees in a mid-high level position

Entrepreneurs

Coaches & Trainers

Business owners in different stages
The method will help you with:
FOCUS: through a deeply motivational process on your business priorities

ENHANCE - advancing your professional development

GET CLARITY – by gaining self-awareness, clarify goals & targets and understand better your strengths, weaknesses and how to tackle them

CONTROL – gain control of your actions and results

ACHIEVE your development objectives while unlocking your inner potential and leadership skills that affect their teams, businesses and personal life
The PELM® Executive Coaching method by stages:
Insights – the first stage is always about learning YOU.
This is a unique process of identifying your behavior patterns, the ones which lead to unneeded challenges and failures. What are the causes that pull you down and prevent you from reaching your targets?

Applying of new solutions - Identifying solution for daily issues by using new sets of behavior skills and a new mindset, along with a complete set of business solutions that tackles all kinds of issues that may occur in the daily work.

Reprogramming new skill set– updating your skillset and solutions while implementing them as the new mindset of a leader in all of your life aspects. Change your entire approach towards the challenges and the way you solve them.
Life & Executive Coaching success stories
The path for a change is an amazing & inspiring one.
We are sharing real-life executive coaching success stories that were selected from hundreds of successful client journeys.
The below stories, aim to provide cross-industry examples of the depth of our coaching process and all the incredible life-changing outcomes that resulted and were obtained throughout the processes.
​
We respect and protect the confidentiality of our clients and thus we do not reveal any type of private information within the stories below.
Based on our portfolio and proven track record in delivering valued Executive coaching to leading persons all over the world, you can trust our abilities in providing top-quality executive coaching and business mentoring at the required level that you and your organization need.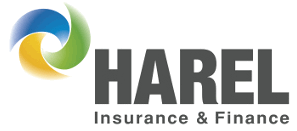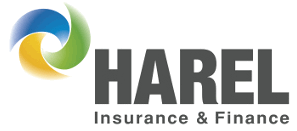 Start your journey to
Performance and Self-fulfillment
How can YOU benefit from The PELM® Executive Coaching method:

Heightened self-awareness

Improved self-regulation

Ability to endure organization changes

Time management

Micro and Macro Goal Setting and Targets

Empowerment & Personal Development

Greater Insights to Lead to Better Decisions

Emotional intelligence

Improve Productivity

Higher levels of empathy

Identify Strengths & Weakness (both individually and collectively)

Boost in cognition at work

Increased motivation levels

Better social skills

Improved leadership abilities
And many more…